There is no doubt that I'm a huge fan of the Orlando Magic.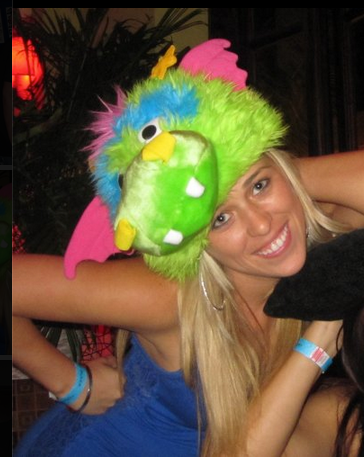 I'm probably a broken record at this point, but I grew up in Orlando and my love for the Magic dates back to the days when Shaq, Penny and Horace graced the court. Do goggles sitting above Lake Ivanhoe ring a bell to any of you?
A few years back, Orlando invested a pretty penny into a gorgeous new stadium and I fully intend to get as much use out of it as possible. I mean, it has a rooftop bars overlooking the gorgeous Orlando skyline, a play area for the kiddos and basketball. If you're not into the basketball portion, there is still plenty for you to enjoy. Halftime never fails to disappoint with performances from the Magic Dancers and non-stop contests. Not to mention, who doesn't love watching the kiss cam make its way around the audience? Admittedly, that's always one of my favorite times of the night. Don't act shock, basketball fan or not, I'm still a sappy girl that loves the cuteness that is PDA.
Whatever you think you know when it comes to sporting even pricing, forget it. There is an amazing deal honoring the 25th Anniversary season that I had to share with you. Every Wednesday home game for Orlando Magic features a pre-game Happy Hour at 'Ronas & 'Ritas. Not only do you get the amazing views overlooking Orlando, but now they throw in live music from 5:30-7:00 and drink specials starting at $3. You have plenty of time to unwind after the work day before hitting the game to cheer on your favorite team. And as you can see below, that's exactly what my co-workers and I did in December.
Just when you think this can't get any better, it does. The
Mid-Week Magic
Happy Hour gives you admission to the game, 1 hot dog or pretzel and 1 beer or soft drink. They've seriously covered every base (insert basketball reference instead). Not to worry, you didn't miss out on this yet. There are still 3 Wednesday games remaining for you to take advantage of this awesome opportunity.
April 2 - Magic vs. Cleveland Cavaliers
April 9 - Magic vs. Brooklyn Nets
April 16 - Magic vs. Indiana Pacers