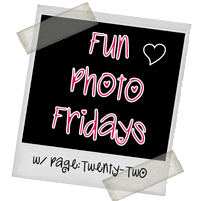 I'm doing a linkup with the beautiful girl behind Page Twenty-Two. I found her blog yesterday through another linkup and I was instantly hooked. Check her out, I'm sure you will be too!
So back to the linkup, the topic is to choose a photo where you wish you could jump back to that moment in time.
Today, if I could, I would jump back to this photo...
(We were in 2 places at once. The Georgia/Tennessee line)
This photo was taken back in January of 2008. My friend was in a long distance relationship with a guy who lived in Tallahassee. At the time, we were all living in Tallahassee. She decided to surprise him by getting all of his closest friends together and getting a huge 3-story log cabin out in near the border of Tennessee in Georgia.
The place came complete with a game room, hot tub, 5 bedrooms and gorgeous views.

She really wanted some of her friends to come and when offering those kind of amenities, how could we pass it up? So 4 of us girls packed into the car and headed north for a fun filled weekend. We met all of his friends and instantly hit it off.
The first night was a surprise party for her boyfriend and the rest of the weekend was filled with
scavenger hunts, endless games, bonfires, going out to the only bar we could find, celebrating superbowl, going on a hike and just enjoying life. The girls cooked breakfast and the guys cooked dinner - and, boy could those guys cook!
The photo is from us exploring the very small, yet gorgeous, town. I can still remember the feeling of being there, it was just so beautiful!
Cell phone reception was none existent and that couldn't have been more perfect. N
one of us had a worry in the world.
Did I mention it snowed?!
Needless to say, it was a weekend I'll never forget and I would love nothing more to experience it all over again.
On the way home, we got into a car accident by hitting an exit sign on I-75. Luckily, no one was injured but we had to hang out for a few hours while Leila's car got a few little updates to make it drivable again.
That's my photo for this week. Head on over to her blog and show us a photo you'd like to go back to :)